WANDA ENOCH –
Permanent Makeup Artist and Director
 "My permanent makeup philosophy is to create a beautiful, youthful, natural enhancement to your features."
Master Permanent Makeup artist Wanda Enoch has combined her artistic talent and career in cosmetology to help people look and feel great by applying this fabulous enhancement of permanent makeup.
In second grade at the age of 7, Wanda became interested in art and started drawing and painting portraits of friends and family along with still life's of flowers, animals and birds She was a graphic artist and jewelry designer before the computer era and sensing her desire to work with people, enrolled and completed cosmetology school in 1984. Wanda has participated in numerous educational classes and has had years of experience in all areas of the beauty field, including: color analysis, makeup, nails, skin care, hair styling and coloring. In 1993, Wanda was certified to perform permanent makeup procedures and has actively promoted this type of beauty enhancement, using her experience and knowledge to create a beautiful totally natural enhancement for her clients.
She directs and operates as the Cosmetic Enhancement Clinic, a division of WE Creations, Inc. and currently receives referrals from cosmetologists, physicians, estheticians and clients who have experienced or seen her work. Wanda has spoken at several women's organization meetings and has written several newspaper articles. She has demonstrated permanent makeup procedures at fitness conventions, been featured in the Chicago Tribune and has been an occasional guest expert on a local radio talk show.
Wanda Enoch keeps abreast of the new techniques in the field of micropigmentation and has trained in the manual, pen-machine, digital and coil methods of application. She has experience with several techniques of applying brows, eyeliner and lip color. Her advanced training includes scar camouflage, scar relaxation, Multitrepannic Collagen Actuation also known as dry needling, paramedical makeup, cleft lip, breast reconstruction/areola repigmentation and scalp micropigmentation procedures.
Her permanent makeup professional education includes training at Permanent Choices Institute of Permanent Makeup, Beauty that Never Fades, Derma Medical Institute, American Institute of Permanent Color Technology, American Institute of Intradermal Cosmetics, Inc., Perfect Appearance, Lasting Impressions and attended MCN's International Micropigmentation Conference. She is board certified with the Academy of Micropigmentation, and a Certified Permanent Cosmetics Professional member of the Society of Permanent Cosmetic Professionals.
Licensed Cosmetologist since 1984
Creative Artist
Trained in 1993
Performed over 38,000 applications
CPCP – Certified Permanent Cosmetics Professional (SPCP)
Trained with Top Educators in the Permanent Makeup Profession
Click here to view additional credentials and certificates
Education
Institute for Advancement of Aesthetics
American Institute of Intradermal Cosmetics, Inc.
Derma Medical Institute
American Institute of Permanent Color Technology
Lasting Impressions
MCN International Micropigmentation Conference
Permanent Choices Institute of Permanent Makeup
Beauty that Never Fades, Inc.
Tattoo Vanish, Inc.
Perfect Appearance
NPM International
Softap Permanent Cosmetics
Other Education
Anna Savina – Babydoll Lips
Tatiana Petraitis – Butterfly Eyeliner
Biotek
Nouveau Contour
Daria Chuprys -Microstroke Brows
NPM – hair simulation for scalp
Karen Betts – Eyebrow hair strokes
Certified Instructor
American Institute of Intradermal Cosmetics, Inc.
Softaps Permanent Cosmetics
NPM International
Approved SPCP trainer for Continuing Education
____________________________________________
Kathy Kelly, Aesthetician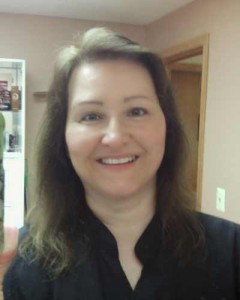 KATHY KELLY is a licensed aesthetician with training and experience performing diamond-tip microderm, customized chemical peels, ultrasound, collagen induction therapy (microneedling) ultrasonic microderm, red light therapy & microcurrent. With dedication and compassion, Kathy helps clients achieve their desired results. Kathy has been with Cosmetic Enhancement Clinic for over ​3​ years. She completed her education at The Naperville Skin Institute and continues her education learning all the new and upcoming treatments of the future. She has trained with Wanda Enoch, Dr. Pat Chamias, Biologix, ​ SesDerma International. Kathy just took an advanced chemical peel course with PCA and YG Labs​ and is always looking for courses to advance her services. She can customize your skin care needs, based on your concerns, whether it is acne, maturing skin, hormonal or anti-aging.   www.xtremefacials.com
____________________________________________
Jenna Lesko, Aesthetician/Permanent Makeup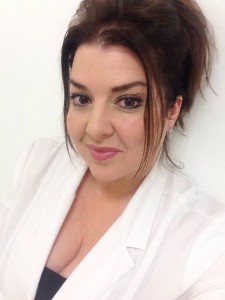 JENNA C. LESKO is a licensed esthetician, permanent makeup artist and also specializes in bridal makeup and spray tanning.  Jenna also had the priviledge to work in beauty enhancement with leading plastic surgeons of T.V.'s  Dr. 90210 Beverly Hills, CA.
Jenna believes in creating the most beautiful version of yourself keeping your look natural and sophisticated.  She creates natural brows, eyeliner and lips, she has been trained in paramedical tattoo for skin graphs, breast and scalp restoration.
In her makeup artistry, brides are classically polished with her airbrush and eyelash techniques.
She trained in cosmetic enhancement/paramedical tattoo in 2000 at Fontaine Institiute of Grand Rapids, MI.
She completed Medical Esthetics at Estelle Skin Institute Skokie, IL 2015.
Jenna looks forward to helping many in need of paramedical tattoo and addressing the needs of children with cleft lip issues.    www.Estheticsbyjenna.com