Permanent Makeup Artist –
WANDA ENOCH
Wanda has been a permanent makeup  artist since 1993. Her expertise in permanent makeup procedures include eyeliner, lip liner, full lip color, powder eyebrows, microblading eyebrows, color refreshing, corrective work, scalp micropigmentation SMP, tattoo removal and scar camouflage. Her medical applications were written about in the Chicago Tribune.
For your convenience appointments are available in state health department licensed facilities covering the greater Chicagoland area. Near Chicago in the northern suburb of Park Ridge, the southern suburb of Orland Park and the western suburb of Aurora, all in Illinois.
Appointments are also available monthly in Ft. Myers, FL and bi-monthly in Stroudsburg, PA and Camp Hill, PA just outside of Harrisburg, PA.  
Please call for the scheduled dates. 888-461-4441 or 630-896-4441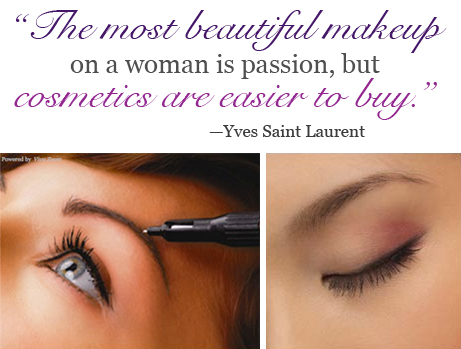 Enhance the beauty of your eyes, lips and brows with long-lasting permanent makeup.
For centuries women have beautified their eyes and lips with various forms of "permanent" makeup. During the last century this makeup form has been the most popular in the Asian and Latin countries. In the late 1980's the concept of permanent makeup was introduced in America and has since quickly gained popularity. When performed by an experienced and skillful technician, the advantages are readily apparent. Permanent makeup is convenient. It defines, improves and enhances your natural features, giving you the confidence of looking your best at all times.
Cosmetically the most popular procedures include eyeliner, lash enhancement, eyebrows, lip liner, and full lip color. The eyeliner or lash enhancement creates the look of thicker lashes and beautifully frames the eyes. Eyebrows that are sparse, missing or shapeless can be filled in or more evenly shaped. Lip liner and full lip color can redefine the shape and add a brighter color to pale lips.
Microblading for eyebrows has become the current fashion trend. Even though microblading is touted as being semi-permanent, it is considered a tattoo and may last anywhere from 1 to 7 years depending many factors such as body chemistry, lifestyle, skin type, pigment type and application technique.   In Illinois and Florida, it is important to make sure your technician is working in a location with a license from the State Health Department. Check your state requirements for tattoos and make sure your technician is legit.